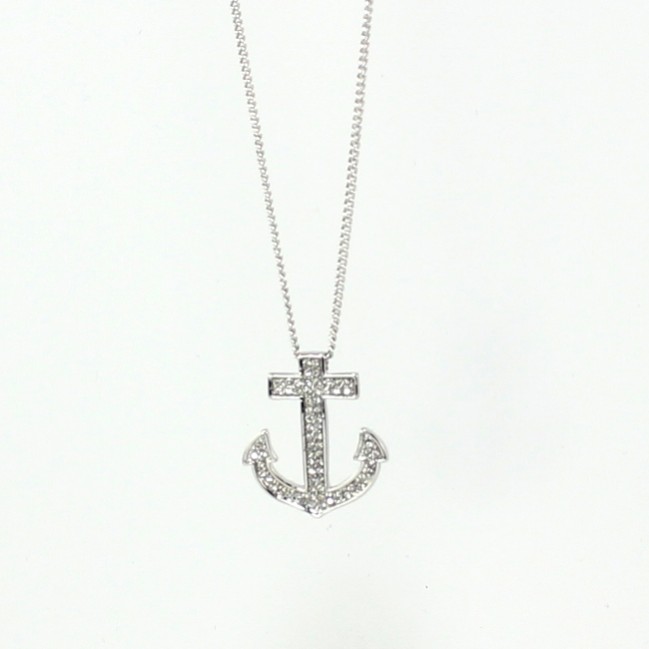 Nautical jewelry is the fashion. So popular this year, this Anchor Necklace With Rhinestones Silver Tone necklace will certainly please the fussiest gal. This very dainty and delicate necklace with sparkling rhinestones, rhodium anchor plated in silver tone will certainly please the fussiest gal.
The perfect gift for your stylish gal. Great price too! If you are a gal that loves to sail or go boating, you'll love this anchor necklace. It would even be a wonderful gift for the gal that loves the ocean.
You could have a designer jewelry  look for a lot less of your budget if you wear quality designer inspired jewelry. AND, it will look equally as impressive. Even a trained eye will find it hard to see the visible difference. Why pay retail designer prices when affordable inspired jewelry can certainly make an identical impression?
Our wholesale inspired jewelry collection now includes earrings, necklaces, bracelets, rings, navel rings, and plenty of other accessory components of numerous styles for each and every taste and budget.
Dimensions: 1.5mm chain that's 16″ including a 3 1/2″ extender for 19 1/2″. Weight – 1 oz